Chairman
It is not beyond our power to create a world in which all children have access to a good education - Nelson Mandela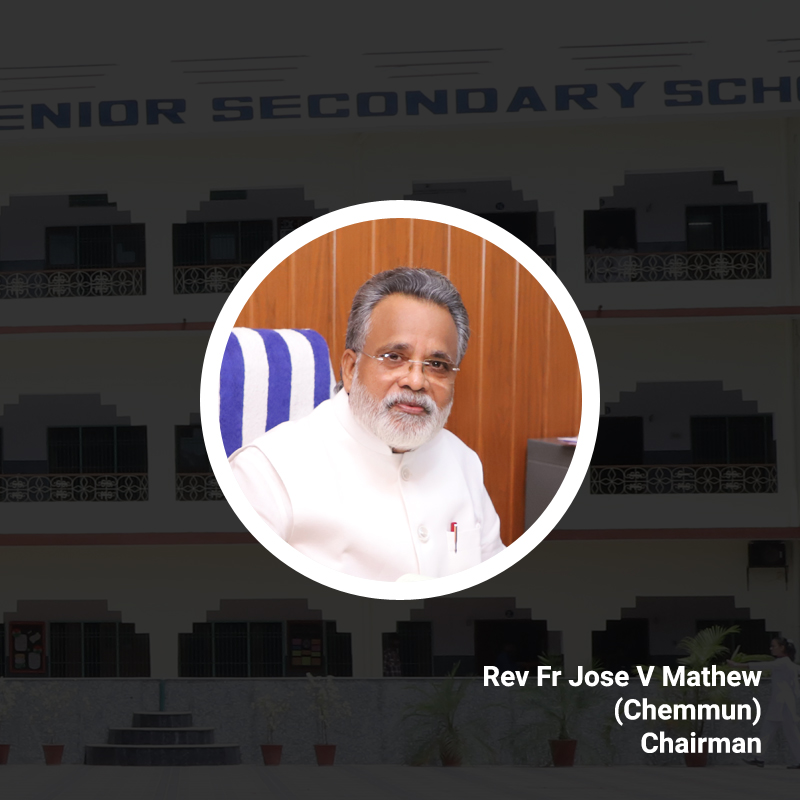 My experience, my exposure and my travels around the world, has made me realize that every child is unique not because of his ability but his access to education. So I believe that an access to education is an access to opportunity and an access to love.
The Constitution of India provides right to education to all children in the age group of six to fourteen years. To make this a reality, at St. Gregorios, we strive to give the best education with the best facilities. Being connected to a great mission, we do our paramount to reach out to people from every walks of life.
When education is available to everyone without any dissimilarity, there will be no limit to human potential in our society. To achieve this, we lend helping hands to educate as many children as possible including the ones who face social or financial problems. As we all know, investing in girls' education helps in eradicating poverty and in delaying early marriage. The booming economy in India is in need of more women entrepreneurs, engineers and doctors to prosper and sustain growth. At St. Gregorios, we strive to create individuals who will promote prosperity and sustenance of the country.
I would like to conclude by quoting Michelangelo, the great sculptor: "Every block of stone has a statue inside it and it is the task of the sculptor to discover it." With this thought in mind, we dedicate ourselves to the timeless pursuit of carving and shaping every child's future who come to us.
Rev Fr Jose V Mathew (Chemmun)
Chairman
Principal
"Education is one of the most powerful tools in life. It allows us to find the meaning behind everything and helps improve lives in a massive way".
St. Gregorios Sr. Sec School is an amalgamation of competent teachers, educational and adequate infrastructure and an experienced and efficient administration. The school came into existence with the vision of creating a safe, supportive and learning oriented environment for its students. We make sure that childhood, youth and learning should be a joy for them.
My prime aim is to inculcate good discipline along with excellence in academics with moral values among my students. They should pay due respect to their teachers, parents and elders and love their younger ones. A student should be trained to be a good citizen, educator, sportsman, dramatist or a scientists according to his potential and choice. The school's judicious concern ensures student's personal, social and emotional growth along with intellectual excellence. This empowers them to develop their self-esteem, self-awareness and self-confidence. They should be able to share ideas, analyze situations and express them confidently in every sphere of life being Chartered Accountant, Engineer, Lawyer or Medical professional.
Our students must be very well equipped to face the challenges of the fast changing world, secure positions in Indian civil services, Navy, Air force, Army, National and International organizations like NIFT, ISRO, NASA etc… and bring glory to school, home and to the country. Besides our scholastic programmes, we prepare our students to experiment & innovate new things on both academic and non-academic fronts. We seek to develop and nurture the different attributes of a child- from academics to dance, theatre, music, drama, literature and of course variety of sports. We focus on developing both, the mental and the physical abilities of a student. We maintain teacher-student relationship in such a way that academic growth becomes fun and effortless.
Ms. Preeti Mathur
Principal
Vice Principal
"Knowledge is power. Information is liberating.Education is the premise of progress, in every society, in every family" – Kofi Annan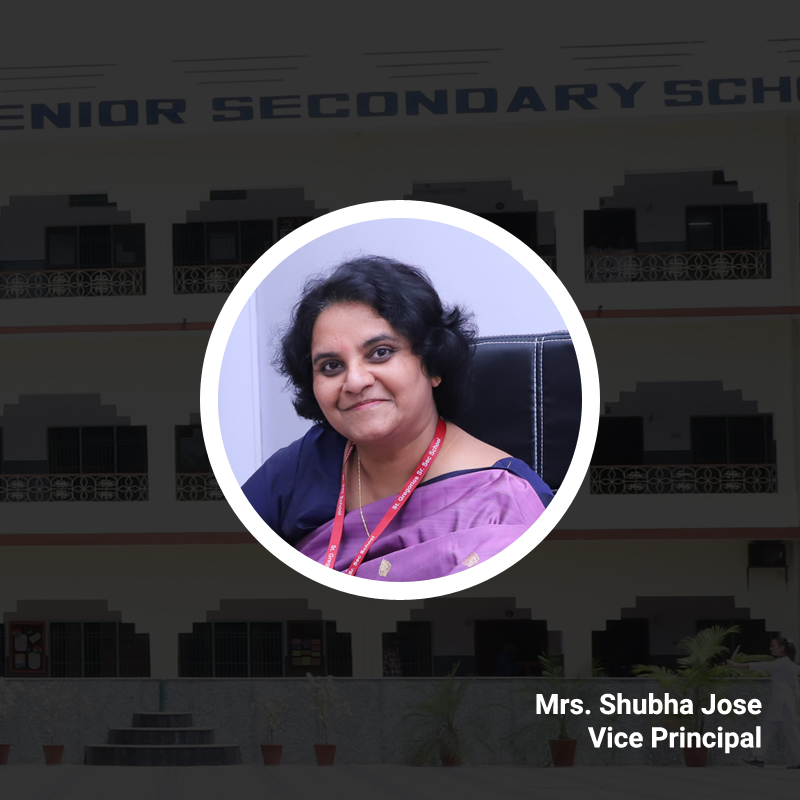 As the Vice Principal of the school, I consider it as a blessing to be a part of this prestigious institution which has a legacy of more than four decades. I find it endearing when the parents walk into my room and narrate to me the anecdotes of the time when they were the students of the school. The pride that I see in their eyes resonates in my heart and it urges me to take the flag of St. Gregorios to a greater height.
We at SGSSS aim at liberating students and motivate them to make progress a habit. Thus their holistic development becomes an unstoppable one. The motto of our school- 'Love Lighteth Learning' highlights the value that we uphold. We paint the minds and thoughts of children with subtle strokes of compassion, aptitude, integrity and esteem. A spark is lit in every child to do their best in everything.
Every child is born with a set of specific qualities, aptitude, thoughts, and creativity. But all these are worthless if not guided by proper education. We do not overwhelm a child with knowledge but we instill in them the possibilities to invent and discover. Every year, we proudly witness a group of children who once walked in as timid ones, walking out as confident young adults.
I believe that every child we encounter is a divine appointment. Hence, my team and I endeavor to help every child reach the pinnacle of competence and develop in them the skills required to overcome the challenges put forth by life.
Mrs. Shubha Jose
Vice Principal
The Leadership Team