Blue Day Celebration
The event was celebrated by the pre-primary classes in which the children were dressed up in blue outfits and carried items which were blue in color. Some were dressed as clouds, some as water droplets and some as dolphins. The event was to create an aesthetic sense for 'blue colour' and its relation to nature. They were also made aware of the importance of saving water.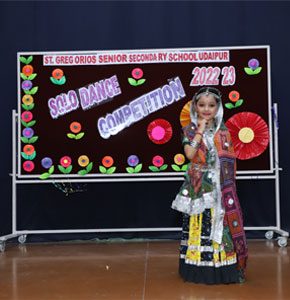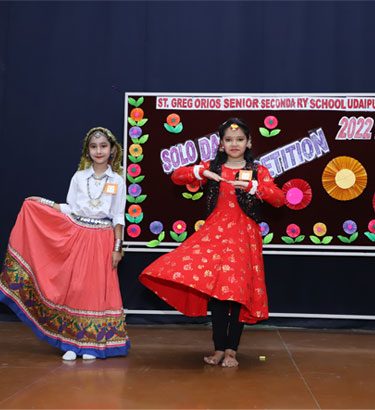 Latest Events & Celebration
Teacher's Day
Celebration
The Teacher's Day celebration in the school was held on 3 September 2022 as 5 September was a government holiday. The event was planned and organised by the students of Class XI. The programme was presided by Rev. Fr. Jose Chemmun, the Manager of the school. The programme started with the lighting of the lamp and a floral tribute was offered to Dr. Sarvapalli Radhakrishnan. The assembly was conducted by the students of Class IX D. Various programmes like group dance, group song. games for teachers brought in great fun and laughter.
The games were conducted by Prashi Jain and Team. Student, Mugda Maheshwari delivered a speech on the occasion and expressed great appreciation towards the teachers for their dedication and commitment. The Vice Principal Ms. Shubha Jose, in her concluding speech expressed her gratitude towards the students for the love and affection that expressed through the programme.
Latest Events
Onam Celebration
Onam festival, the festival of Kerela which is celebrated in remembrance of the good governance under the rule of Mahabali, a mythical king who ruled Kerala was celebrated in the school on September 08. The celebrations began with the lighting of the lamp and chanting of joyous trills of the shlok. The students of class IX conducted the assembly and sang the prayers. The scintillating speech on Onam Festival was delivered by Anushka Tuli.
The entire programme was hosted by Vice Principal Ms. Shubha Jose, she welcomed the dignitaries and briefed the gathering about the life history of the mythical King Mahabali. Her introduction about King Mahabali was a prelude about the skit which was performed by the students. The skit was the main the attraction of the entire programme and the students were prepared by Mr. Sabu Cherian and team. Boat race, Group Dance and Group Songs were part of the skit. Uriyadi (breaking the pot) and Tug of war Games were also conducted to mark the festival. The games were organized by Mr. Abhishek Anthony. The compering of the entire programme was done by Chavi Kalra and Vansh Gehlot.

Our
Patron
Read More


The
Society
Read More


Management
Committee
Read More


The
Leadership Team
OUR TESTIMONIAL
Alumni Testimonials
Affiliated to the C.B.S.E. New Delhi
St. Gregorios Sr. Sec. School.
Events/Celebrations