Our journey began in the year 1980. Established on 15 January 1980, ST. GREGORIOS SENIOR SECONDARY SCHOOL, UDAIPUR, an affiliate to the Central Board of Secondary Education (C.B.S.E), New Delhi is an English Medium co-educational school. Named after the first canonized Christian saint from India, Saint Gregorios of Parumala, Kerala, this is an educational venture of ST. GREGORIOS ORTHODOX CHURCH SOCIETY (SGOCS), UDAIPUR.
Its sole objective is to impart knowledge with care and compassion and to foster personal, spiritual and academic growth extending into the community and beyond. SGSSS is one of the most established independent schools in Udaipur, Rajasthan and features a highly reputed preschool, primary, middle and senior secondary school curriculum that prepares students to excel at future endeavours while honouring the school's long-standing core values.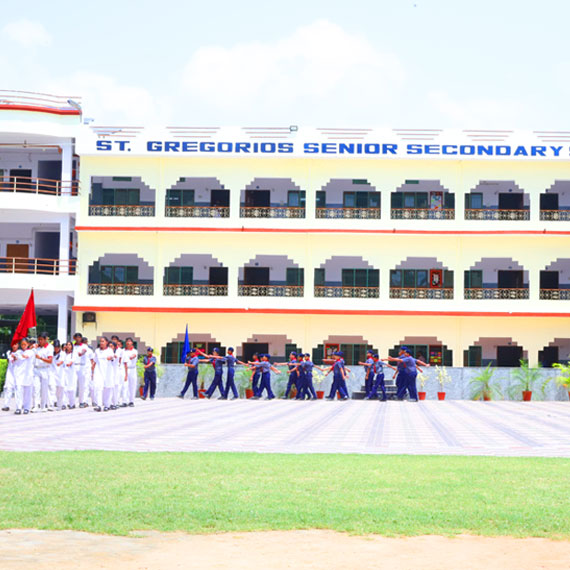 Here are some of the achievements that make us stand out of the crowd.
Our
Achievement
OUR TESTIMONIAL
Alumni Testimonials
I feel proud to study in St. Gregorios Senior Secondary School. The teachers teach nicely. All the staff are really good.
Best school …highly disciplined and teachers here are just awesome…missing all my teachers and friends. Proud to be a Gregorian…
Best school ever . I feel proud to say that I have been studying in St. Gregorious Sr. Sec. School . I'll miss you my school in my future life.
Our Story