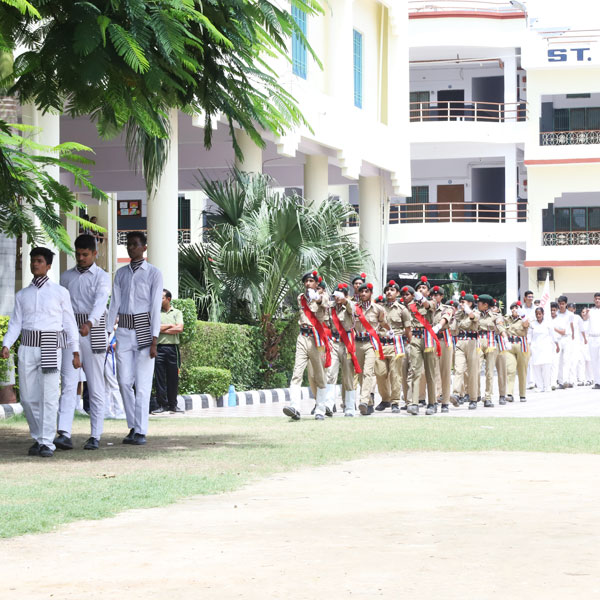 Why St. Gregorios Senior Secondary School, Udaipur
At St. Gregorios, we no longer rely only on traditional education system, instead, we make innovation as an ongoing part of our improvement process. We allow changes to take place that support dynamic ways to design and deliver quality teaching and learning. Innovation and integration is our prime motto. The child is at the center of our model. In order to grow, learn, and develop to their full potential, children need to be healthy and safe. Therefore, we focus on supporting child health and well-being. We believe in creating environment protectors. A small step that we take is to have teachers embody life skills, which the students can model.
Life skills can be connected with every situation and subject that students encounter at school including sports and studies. History has taught us many lessons but it can also be used to teach empathy. Examples of war and genocide show the disastrous consequences of lack of empathy. Examples of life skills and opportunities to teach them are numerous. Every subject can be used to illustrate some or the other life skill.
Features
The core of the school is its ideologies
These guide our day-to-day decisions, policies, and programmes which on the other hand endorses the growth of our students and the society. Commitment to
Character Building Testimonials
Alumni
Testimonials
I feel proud to study in St. Gregorios Senior Secondary School. The teachers teach nicely. All the staff are really good.
Best school …highly disciplined and teachers here are just awesome…missing all my teachers and friends. Proud to be a Gregorian…
Best school ever . I feel proud to say that I have been studying in St. Gregorious Sr. Sec. School . I'll miss you my school in my future life.
Why ST. Gregorios School?